About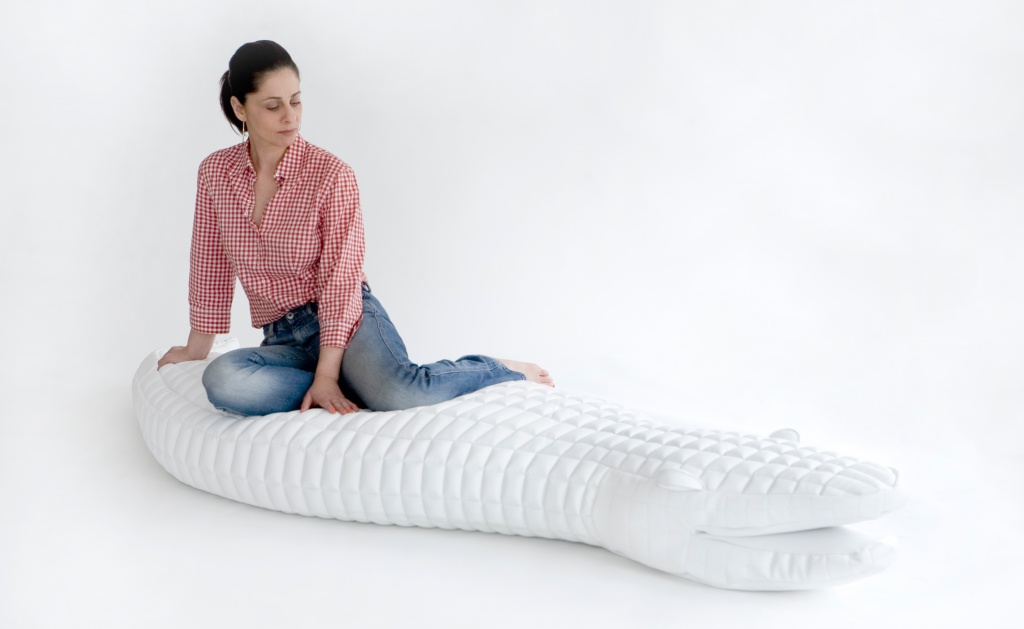 Sarit Shani Hay
Tel Aviv-based award-winning designer, Sarit Shani Hay is a pioneer in the field of children's environments. As a multi-disciplinary designer, she combines art and design to create whimsical objects and dynamic spaces. After spending several years abroad (New York, London, and Africa) and receiving a post-graduate diploma with distinctions from London's Chelsea College of Art & Design, she returned to Israel in 1995 and launched her eponymous design studio. Since then, it has become Israel's leading interior and furniture design studio, offering comprehensive interior design, along with custom furniture and accessories.
As a multidisciplinary artist shani hay has participated in many museums and gallery shows at venues such the Israel museum , the 2020 Tel Aviv biennale ,Eretz israel Museum and more.
Shani Hay's works have been published in many Israeli and international media outlets and have won awards in the international competition such as the Dezeen awards winner public vote 2021, FRAME awards 2020 ,  2018 'European Product Design Awards' and the 2013 & 2018 'A Design Award'. 
Sarit's new book "Sarit Shani Hay: Creative Spaces for Children" was launched in 2020.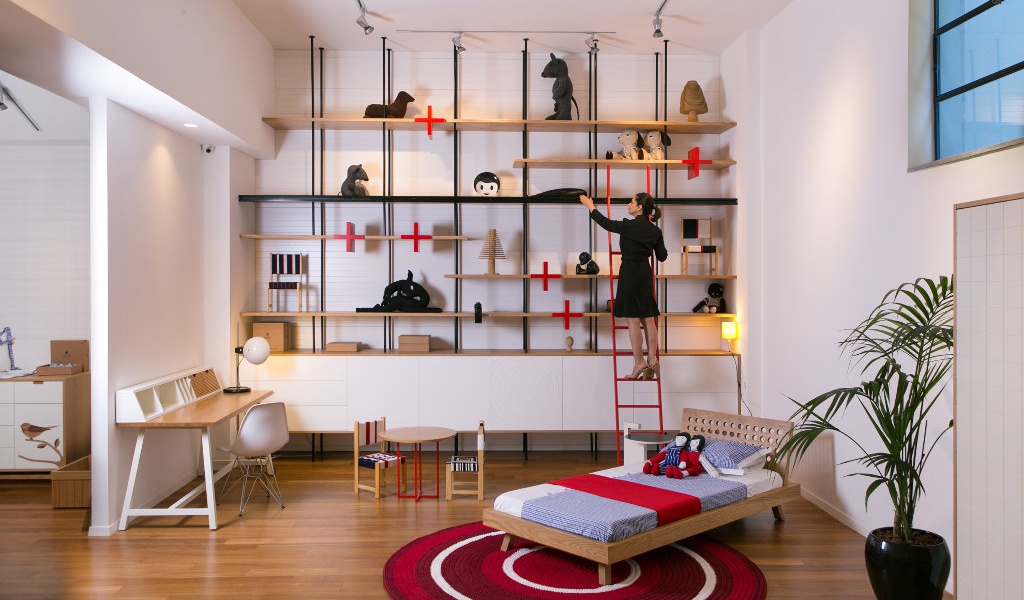 My Philosophy
"I believe that the environment children grow up in is the ground on which their sensibilities develop, and that childhood should be treasured and celebrated"
As an artist and designer, I engage in a wide range of fields and combine diverse disciplines. My work is layered, ranging from object making to the creation of spaces and environments. My work is motivated by the profound need to reformulate things. I create an aesthetic world around me, using design as an excuse. In fact, it is a channel through which I constitute a world for myself. Art is a type of longing, a never-ending attempt to reconstruct and revive, a yearning for an unattainable world. Childhood has been a continuous source of inspiration and serves as the force behind my passion for design. My daughter's birth and the desire to design for her were a type of rebirth for me, in which I found my calling.
Read More: 
- An interview in "Hapinkas"- online magazine for children's literature & culture
- "Her magic secret is putting the child's needs in the center", An in depth interview in Haaretz
The Studio
Sarit Shani Hay is a design studio for playful living for toddlers, kids, teens and adults. A visit to Shani Hay Studio reveals a world of color, craftsmanship and wit, with eclectic references to comic books, fairy tales, modernist designers and African art. Shani Hay's designs afford a rich space of imagination, combining functionalism with humor, creating enchanting interiors. Working with a range of materials, textures and detailing, Shani Hay melds art and design for the intimate spaces of our daily-life, celebrating the joy of childhood for kids and adults alike. The studio preserves popular traditions of domestic production with new materials, affording a unique design approach. The studio's designs for kids spaces have been a first harbinger and a revolutionary precedent in the design of public spaces for children. Throughout the years, the studio has been awarded various prestigious accolades from competitions worldwide.
Our Services
Our studio is a full-service Interior & Product Design Boutique firm specializing in the private and public spaces, with a focus on children's environments. At Sarit Shani Hay we love what we do and believe a creative and dynamic space is born via a method of exploration, brainstorming, processing and filtering. We strive to develop a creative design strategy based on a thorough dialogue with our client. Through our signature design approach, we develop a comprehensive, bespoke design strategy to suit each individual project. Resulting in a comfortable, joyful space reflecting our clients' values and vision. Our comprehensive, tailored Interior Design service includes: space planning, custom-made furniture, unique hand-made products and fabrication, as well as management of the design process from procurement through installation. Throughout the design process, we use AutoCAD and 3D visuals to bring the project to life, helping the clients to visualize the final product.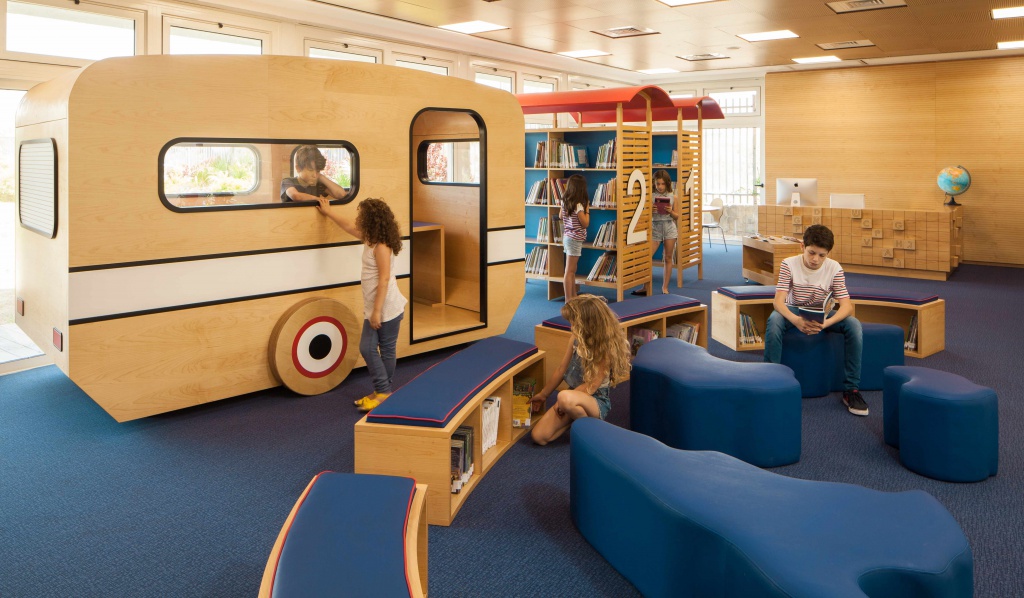 Pedagogy
In recent years there has been a growing awareness of the importance of the designed educational environment and its impact on the student's ability to enjoy while learning. We live in an era where substantial cultural and technological changes are taking place. Education is changing, new teaching methods are developing, and so is the learning environment. As professionals in this field, we believe that the role of the designer is to reflect these changes. In my studio, we create fun educational spaces encouraging a natural playful approach, promoting versatile learning and creative thinking. Our studio specializes in developing a design strategy that reflects the school's educational vision and core values ​​into a contemporary learning environment. Our work process is accompanied by a profound dialogue with the pedagogic staff. The scope of the design includes the division of the space through the design of unique objects, accompanied by sketches and 3D simulations.
Read more:
- An article in FRAME magazine about the Inclusive School in Tel Aviv
- "Sarit Shani Hay shows how the 21st-century education should look like!", Design Middle East 
- An interview with Sarit Shani Hay, About pedagogy by KINDER Journal, N.Y
How It All Began
The birth of my first child, Emanuelle, had marked a definite turning point in my life – and in more ways than one. Through the birth of my daughter, I finally discovered my professional and creative calling, suddenly it all made sense and I knew what I had to do. Upon returning to Israel, having the life-changing experience of being a young mother in Africa, I designed her bedroom, putting into practice all that I had observed throughout the years in matters of design, art and craftsmanship. I wanted to make her room a pleasurable space to be in, and wanted each detail to be stimulating and playful. Bearing in mind that children learn and express themselves through play, I tried to incorporate playful stimuli into her room design. The birth of my son Itamar intensified my inspiration, and my passion turned into a profession and a way of life.